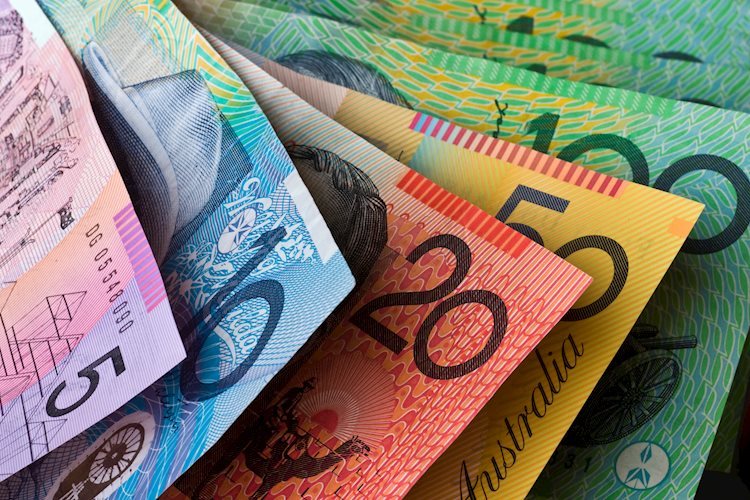 AUD/JPY jumps to near 91.40 on higher Australian inflation and Retail Sales data.
Australian inflation inched higher to 7.4% and Retail Sales soared to 1.4% for November.
China's reopening from the Covid restrictions will likely boost Australian economic growth by around 1.0%.
The AUD/JPY pair has sensed a stellar buying interest as the Australian Bureau of Statistics has reported higher-than-anticipated monthly Consumer Price Index (CPI) (Nov) data. The price Index in the Australian economy has landed at 7.4% that the consensus of 7.3% and the former release of 6.9%. Apart from that, monthly Retail Sales (Nov) have jumped to 1.4% against the projections of 0.6%.
Stronger-than-anticipated inflation and retail demand by households are going to compel the Reserve Bank of Australia (RBA) to continue hiking interest rates further to tame soaring inflation. Currently, the Official Cash Rate (OCR) of the RBA is at 3.10%.
Meanwhile, the reopening of China after a stretched lockdown due to the Covid-19 epidemic has strengthened the Australian Dollar. Economists at JP Morgan are of the view that China's reopening from the Covid restrictions will likely boost Australian economic growth by around 1.0%.
Ultra-pace adopted for reopening of the economy by the Chinese administration has forced think tanks of the market to revise their growth projections on the upside. Analysts at Morgan Stanley have raised their forecast for China's GDP this year to above 5.0%. A note from Morgan Stanley states that the removal of barriers to the housing/property sectors and recovery from COVID zero will strengthen China's economic recovery, which will solidify starting from the second quarter of CY2023. It is worth noting that the Chinese administration is easing property and tech sector regulations.
On the Tokyo front, the Japanese yen sensed pressure on a lower-than-projected jump in Tokyo's Consumer Price Index (CPI). The headline annual CPI has landed at 4.0% lower than the consensus of 4.5% but higher than the prior release of 3.8%. While the core CPI has remained in line with expectations at 2.7%.
This article was originally published by Fxstreet.com.Read the original article here.