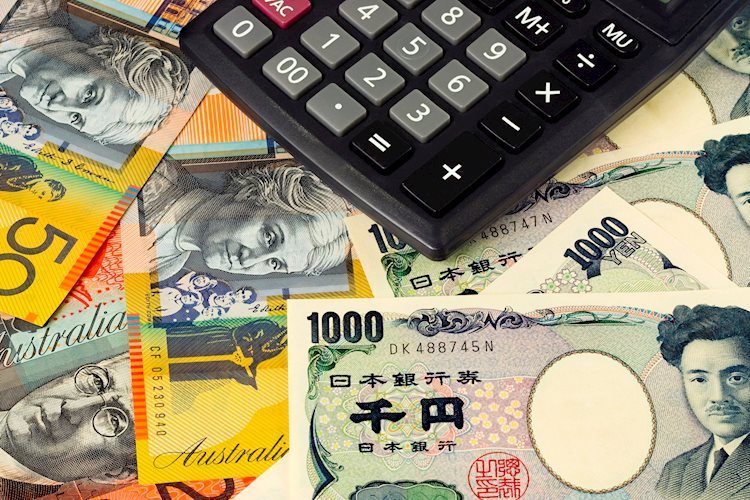 AUD/JPY has slipped below 82.50 as investors prefer Japanese yen on the risk-off episode.
The labeling of Donetsk and Lugansk as independent by Russia has escalated tensions.
The comments from RBA's Christopher Kent will dictate March's interest rate policy.
The AUD/JPY pair has attracted offers around 82.64 and is likely to settle below 82.50 amid the escalation of geopolitical tensions between Russia and Ukraine. Post recognizing the two regions of Ukraine: Donetsk and Lugansk as independent, Moscow has violated cooperation with NATO. Adding to that, the move by Russia has been considered as a prefix to invade Ukraine.
The move is claiming the credibility of Western warnings that Russia is planning to invade Ukraine and sanctions from Western leaders are getting much air. The escalation in the Russia-Ukraine tussle has hammered the macro/risk barometer. The Japanese yen has been underpinned against the antipodean on risk-off impulse as the rising geopolitical tensions are raising questions over the macro peace and stability.
Meanwhile, British foreign minister Liz Truss has said in a Twitter post that their administration will announce new sanctions on Moscow in response to Putin's decision. Should this occur, the risk-off episodes may stay longer on rising uncertainty and the aussie will continue to perform weaker against the Japanese yen.
Apart from that, the speech from the Reserve Bank of Australia (RBA)'s Christopher Kent will provide some insights on March's interest rate policy, which is due on Tuesday. While the Tokyo Consumer Price Index (CPI) numbers from the Statistics Bureau of Japan on Friday will be under the radar.
This article was originally published by Fxstreet.com.Read the original article here.