AUD/USD may have laid out the foundations for a bull trap.
A move below the support of the 0.6950s could set off a landslide of stops and a mid-week-long squeeze, targeting the 0.6870s.
AUD/USD has been a volatile pair at the start of this year and has taken traders both ways around a 100-pip box which the following will illustrate. The bears are back inside and taking on the bull's commitments at a key juncture in the schematic of 2023. However, the bulls are seeking a break of the 0.6980s with prospects of regaining the 0.70s for the day ahead. Failures there, however, open risks of a significant move later in the week into the in-the-money longs that have been building since the break into the 0.68s:
AUD/USD H4 and H1 charts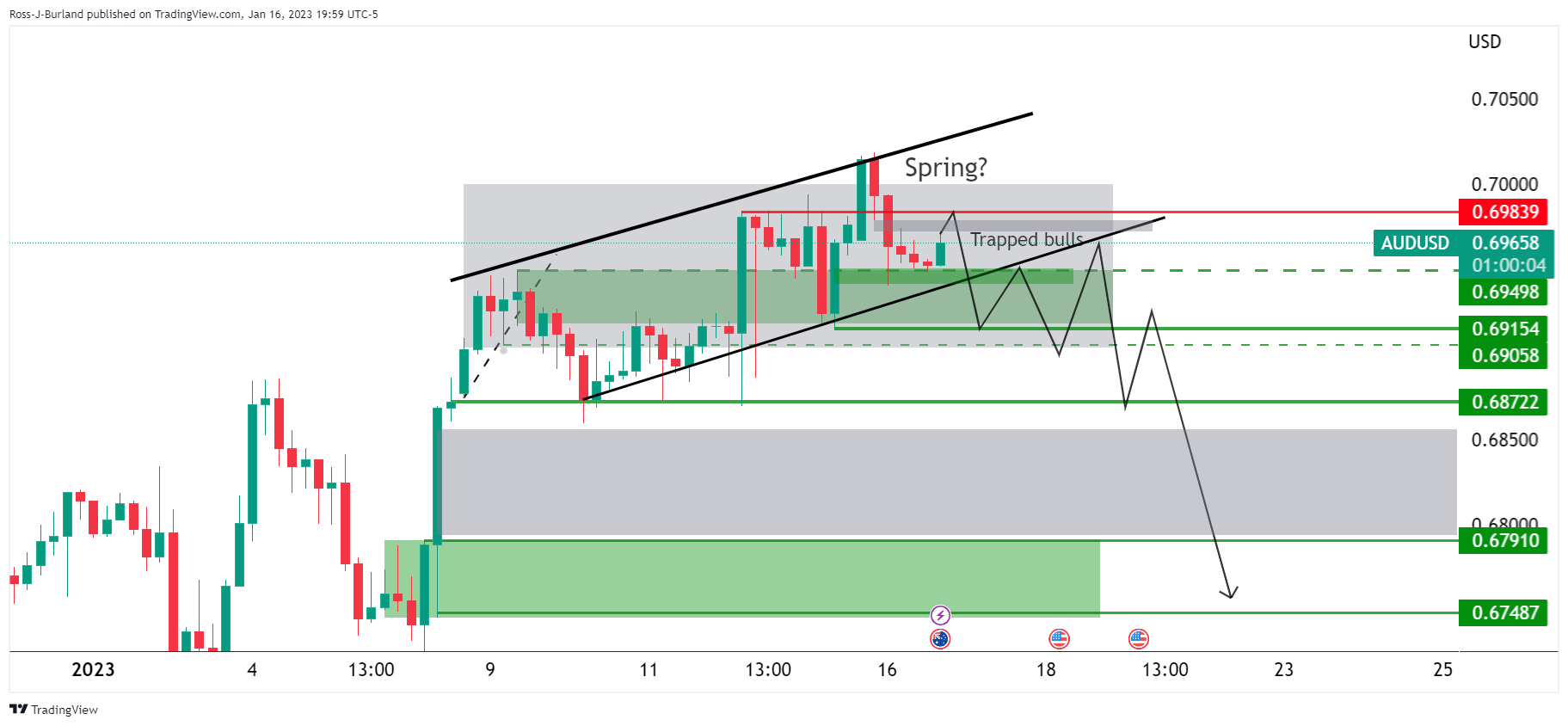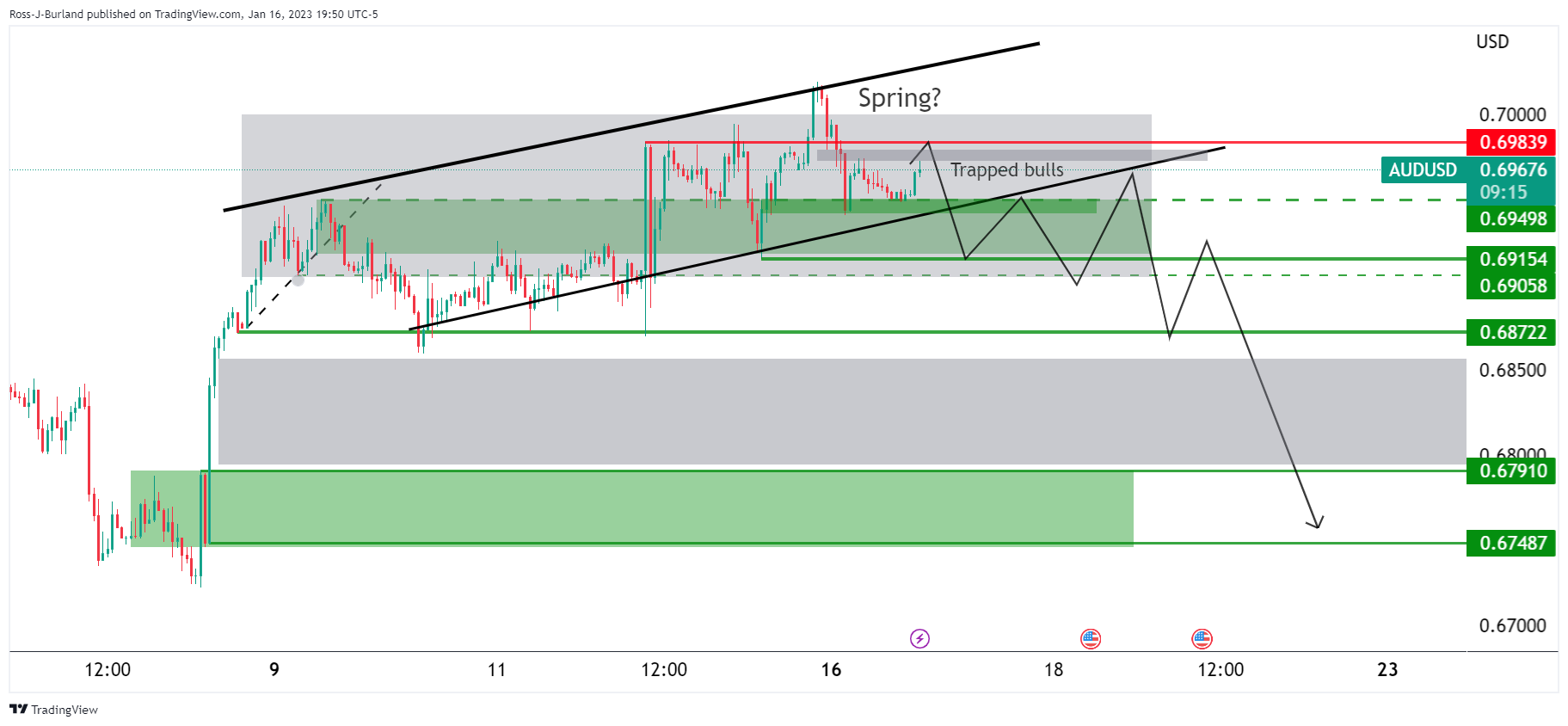 As shown, there is a channel being built but should the bears take over, then the bulls will be trapped and that spells danger for the stubborn hands targeting a breakout of the 0.69s this week. Instead, what could occur is a move below the support of the 0.6950s and a build-up of shorts that would trigger a significant blow-off into the price imbalance below the 0.6870s for the week's set-up to target space below 0.6790.
This article was originally published by Fxstreet.com.Read the original article here.