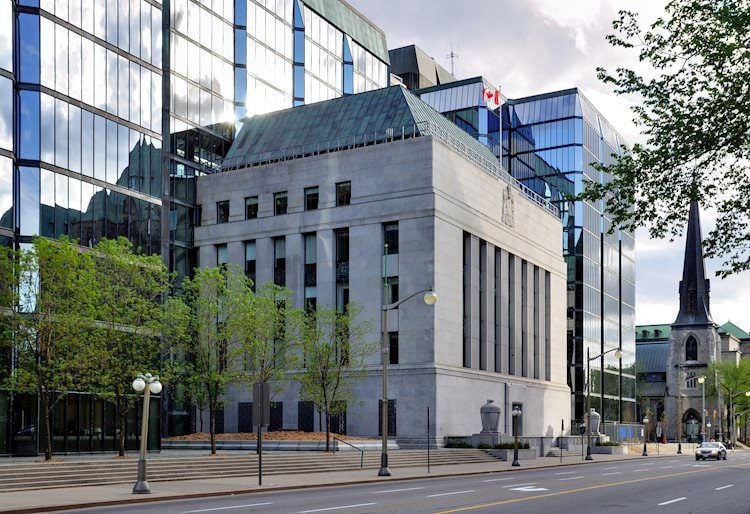 Analysts at the National Bank of Canada, pulled forward the timing of the expected first rate hike from the Bank of Canada after the recent hawkish bias introduced by the central bank. They see some potential for a Fed rate hike by Q3 2022.
Key Quotes:
"In light of the Bank's more hawkish tilt, we've pulled forward the expected timing of the first rate hike to April 2022. We could envision the Bank kick-starting a tightening cycle with back-to-back moves, as they've done in each of the past few cycles, settling into a quarter-move-per-quarter pattern in the second half of next year. The resulting year-end target rate of 1.25% implies four hikes next year, alongside prospective commencement of a gradual balance sheet run-off later in the year. The pace of tightening could moderate in 2023, with at least two hikes bringing overnight to the lower end of the BoC's perceived neutral range (estimated at 1.75%-2.75%)."
"While the shifting BoC outlook has garnered plenty of airtime, attention will now rightly pivot to the Fed. A QE taper is set to commence in November. Given our long-standing and perhaps more pronounced inflation fears, alongside an ongoing evaporation of labour market slack, we see a compelling argument for hurrying the taper along. Prodded by an overheated economy, the Fed could take as little as six months to taper. A more condensed taper process would, in turn, set up an earlier lift off for the fed funds target. We now believe the Fed's initial rate hike could come as early as 2022:Q3 (i.e., three months earlier than we had previously forecast)."

This article was originally published by Fxstreet.com.Read the original article here.