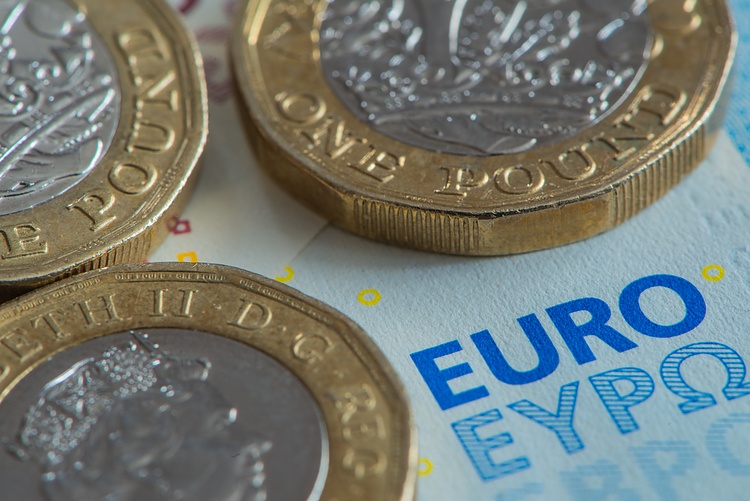 EUR/GBP has stabilised on Friday just to the south of the 0.8400 level as traders mull this week's geopolitical developments.
The pair is trading about 0.2% lower in the 0.8375 area, with stronger than forecast UK GDP likely weighing.
EUR/GBP has stabilised on Friday just to the south of the 0.8400 level as traders mull how the Ukraine war and related global economic impact effects the UK/EU economic outlook, as well as the outlook for BoE/ECB policy. Speaking of, after Thursday's more hawkish than expected shift in the ECB's QE policy (towards ending net purchases in Q3 despite Ukraine uncertainties), EUR/GBP rallied to one-month highs in the 0.8430s, but these gains were short-lived. The pair has since dropped back to the 0.8375 area, down about 0.7% from Thursday's peaks, with about 0.2% of that drop coming on Friday, with better-than-expected UK January GDP figures likely weighing a tad.
That still leaves the pair about 2.0% higher versus earlier weekly lows in the 0.8200 area (printed on Monday). The reason for the euro's better relative performance this week isnt quite clear. The general pullback in energy (and other major commodity) prices from earlier weekly highs probably helped ease stagflation fears which have been felt more acutely in the Eurozone versus the UK.
Perhaps it was a case of investors deeming the euro had gotten oversold versus. Perhaps doubts are creeping in about the Bank of England's resolve to keeping tightening in the face of recent events. The central bank is expected to lift rates by another 25bps next week, but some are warning they may hold fire, or signal a slower pace of tightening ahead.
This article was originally published by Fxstreet.com.Read the original article here.