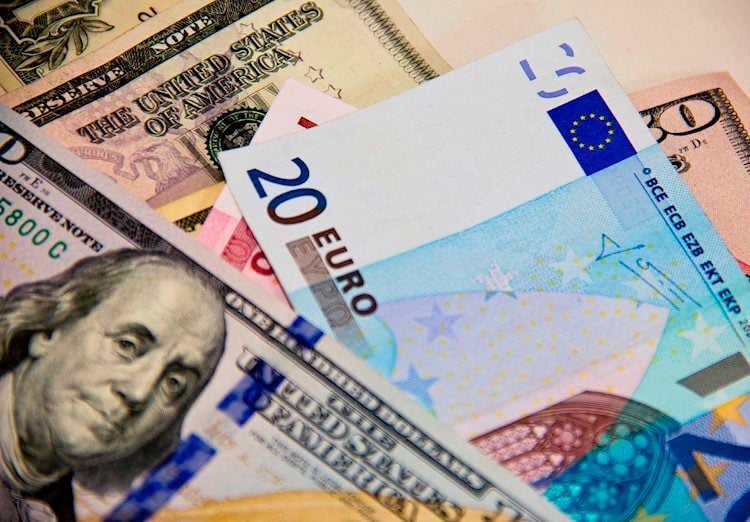 EUR/USD is stuck around 1.0520 amid fears of Fed's policy in broader market mood.
Investors should brace for balance sheet reduction and aggressive hawkish guidance.
Euro's jobless rate has been recorded at 6.8%, weaker than the expectation of 6.7%.
The EUR/USD pair is trading lackluster in a quiet market mood as anxiety over the rate hike decision by the Federal Reserve (Fed) has paused the market participants to take any potential decision. The quiet and paused market movement signals the extent of fear in the sentiment of the market participants. Also, it dictates how significant the event is for the Fx domain.
A rate hike by 50 basis points (bps) is highly expected from Fed chair Jerome Powell as stated by him in his testimony at the International Monetary Fund (IMF) meeting. Therefore, the focus has shifted completely to balance sheet reduction and hawkish guidance. Considering the multi-decade high Consumer Price Index (CPI) and tight labor market, the Fed will definitely dictate the quantitative tightening and roadmap of returning to neutral rates. After the Fed's policy, investors will keep the US Nonfarm Payrolls (NFP) on the radar. A preliminary estimate shows the addition of 400k jobs against the prior figure of 431k.
Meanwhile, euro bulls see more downside on lower than expected Unemployment Rate reported by the Eurostat on Tuesday. A higher reading of 6.8% against the consensus of 6.7% has displayed a subdued performance from its labor market. Lower employment levels may push the European Central Bank (ECB) to hold a neutral stance going forward. However, the Euro Producer Price Index (PPI) has jumped to 36.8% from a forecast of 36.3% on a yearly basis while the monthly figure has climbed to 5.3%. Later on, the market participants will await the release of Euro Retail Sales. The yearly and monthly figures are seen at 1.4% and -0.1% respectively.
This article was originally published by Fxstreet.com.Read the original article here.