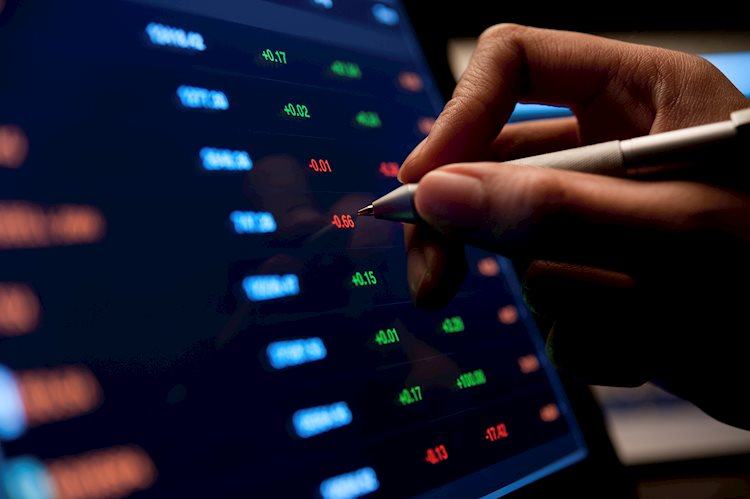 Global stocks sinking as Ukraine crisis deepens in the latest moves from the Kremlin.
Western nations will retaliate with sanctions over Russia.
Global stocks are under pressure again following Russian President Vladimir Putin ordering troops into breakaway regions of eastern Ukraine. As the conflict over Ukraine appeared to worsen, US equities futures and European stocks lost further ground with the Stoxx Europe 600 index having dropped to its lowest point since October. Futures on 10-year US Treasury notes increased, also representing investors' appetite for safe havens.
S&P 500 futures lost 1.5%, Nasdaq futures fell 2.2%. The MSCI's broadest index of Asia Pacific shares outside Japan fell 1.44%, pulled lower by markets in Hong Kong and mainland China. Japan's Nikkei (NI225) shed 2%.
Vladimir Putin signed a decree that recognises Donetsk and Luhansk in Eastern Ukraine as independent states. Additionally, Putin ordered troops to move into the region on a peacemaking patrol. The US expects Russian troops could move into the Donbas region of Ukraine as soon as Monday evening or Tuesday eastern time.
In response to the Kremlin's actions today, the West is promising to respond with sanctions. US President Biden signed an executive order Monday imposing sanctions that target two Russia-backed breakaway republics in eastern Ukraine.
This article was originally published by Fxstreet.com.Read the original article here.