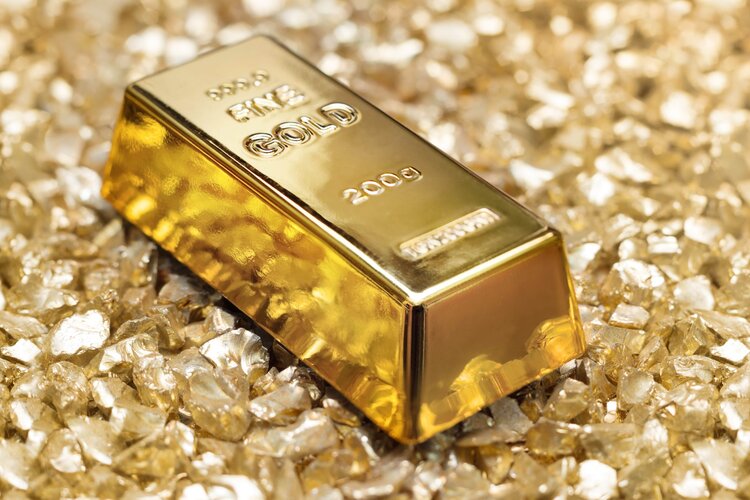 Share:
Gold price strengthens as US labor market loses resilience
The US jobless rate rose to 3.8%. Fresh payrolls were 187k, outperformed expectations.
Investors await the ISM Manufacturing PMI data, which will be published at 14:00 GMT.
Gold price (XAU/USD) climbs swiftly above the crucial resistance of $1,950.00 as the US Bureau of Labor Statistics reported that the Unemployment Rate for August jumped sharply to 3.8% against estimates and the former release of 3.5%. Fresh Nonfarm Payrolls (NFP) were 187K, higher than expectations of 170K and July's reading of 157K. Wage growth continues to expand but at a slower growth rate. Investors still await the ISM Manufacturing PMI data for August.
A mixed US NFP report has set a negative undertone for the Federal Reserve's (Fed) interest-rate decision to be taken on September 20. Fed Chair Jerome Powell at the Jackson Hole Symposium that further policy action will depend on incoming data and cited that inflation has become more responsive to the job market.
The precious metal struggles for a decisive move as investors wait for a clear picture of labor market conditions for making an informed trade. The US ADP Employment Change report released on Wednesday suggested that labor demand softened and wage growth momentum slowed in August. Firms appear to be reluctant to expand their labor force to avoid excess production due to a deteriorating demand outlook.
Daily Digest Market Movers: Gold price jumps as jobless rate soars to 3.8%
Gold price climbed strongly above $1,950.00 as the US jobless rate rose to 3.8% in August while investors projected the Unemployment Rate at 3.5%.
In August, US employers hired 187K job seekers, higher than expectations of 170K and July's reading of 157K.
Average Hourly Earnings expanded at a slower pace of 0.2% than the expected pace of 0.3%. In July, the labor cost index grew by 0.4%. Annual economic data decelerated nominally to 4.3% against the consensus and the former print of 4.4%.
Rising jobless rate and easing wage growth could allow the Federal Reserve to keep interest rates unchanged at 5.25-5.50%.
Earlier, the upside remained restricted around $1,950.00 due to stubborn Personal Consumption Expenditure (PCE) Price Index data, while the downside remains supported near $1,940.00 inspired by soft labor demand.
The precious metal is expected to deliver a power-pack action after the release of the US Nonfarm Payrolls data, which will be published at 12:30 GMT.
Gold price traded inside Wednesday's price range on Thursday as the impact of the soft ADP Employment report was offset by still-high numbers from the Federal Reserve's preferred inflation tool, the PCE Price Index.
The US PCE price index remained sticky in July. The monthly headline and core PCE grew at a stable pace of 0.2%. Also, the annual headline and core PCE accelerated marginally to 3.3% and 4.2%, respectively, as expected by market participants.
Meanwhile, the US labor market is delivering mixed cues. ADP Employment report for August suggested lower employment creation, while Jobless Claims for the week ending August 25 were lower.
The US Department of Labor reported that individuals claiming jobless benefits dropped to 228K, less than the 235K expected and the former reading of 232K.
The ADP report for August showed the US private sector added 177K employees, lower than expectations of 195K and less than half of the upwardly revised July's reading of 371K.
A slowdown in job growth majorly came from the leisure and hospitality sector. Job creation by hotels, restaurants, and other employers in the sector fell by 30K in August after months of strong hiring.
Wage growth also slowed in August. Job stayers saw an annual pay growth of 5.9%, while job changers' pay growth slowed to 9.5%.
Going forward, investors will keep focus on the NFP data as Fed Chair Jerome Powell said that further policy action will be data-dependent and inflation is getting more responsive to the job market.
US employers are expected to have added 170K labor employees in August, a decline from July's reading of 187K. The Unemployment Rate is seen unchanged at 3.5%.
Apart from the job market data, investors will focus on the Average Hourly Earnings. Labor costs are expected to grow 0.3% on the month, slowing from the 0.4% increase seen in July. On an annual basis, growth in Average Hourly Earnings is seen unchanged at 4.4%.
Strong wage growth has been a major catalyst behind stubborn inflationary pressures. US households' spending remains solid due to higher disposable income.
Amid the data-packed week, ISM Manufacturing PMI will also be on the investors' radar. The index, which gauges activity in the US factory sector, is expected to come in at 47.0, higher than July's print of 46.4. Still, a figure below the 50.0 threshold suggests a contraction in activity.
August Manufacturing PMI could remain below 50.0 for a ninth straight month. US factories are operating at lower capacity due to a deteriorating demand environment.
Technical Analysis: Gold price climbs above $1,950
Gold price strengthens and climbs above the crucial resistance of $1,950.00 on mixed labor market data. The precious metal oscillates near the upper portion of the Rising Channel chart pattern formed on a small term frame. The yellow metal stabilizes above the 20- and 50-day Exponential Moving Averages (EMAs), which indicates that the mid-term trend has turned positive.
The Relative Strength Index (RSI) climbs to near 60.00. A decisive break into the range of 60.00-80.00 will likely activate the bullish impulse.
NonFarm Payrolls FAQs
Nonfarm Payrolls (NFP) are part of the US Bureau of Labor Statistics monthly jobs report. The Nonfarm Payrolls component specifically measures the change in the number of people employed in the US during the previous month, excluding the farming industry.
The Nonfarm Payrolls figure can influence the decisions of the Federal Reserve by providing a measure of how successfully the Fed is meeting its mandate of fostering full employment and 2% inflation.
A relatively high NFP figure means more people are in employment, earning more money and therefore probably spending more. A relatively low Nonfarm Payrolls' result, on the either hand, could mean people are struggling to find work.
The Fed will typically raise interest rates to combat high inflation triggered by low unemployment, and lower them to stimulate a stagnant labor market.
Nonfarm Payrolls generally have a positive correlation with the US Dollar. This means when payrolls' figures come out higher-than-expected the USD tends to rally and vice versa when they are lower.
NFPs influence the US Dollar by virtue of their impact on inflation, monetary policy expectations and interest rates. A higher NFP usually means the Federal Reserve will be more tight in its monetary policy, supporting the USD.
Nonfarm Payrolls are generally negatively-correlated with the price of Gold. This means a higher-than-expected payrolls' figure will have a depressing effect on the Gold price and vice versa.
Higher NFP generally has a positive effect on the value of the USD, and like most major commodities Gold is priced in US Dollars. If the USD gains in value, therefore, it requires less Dollars to buy an ounce of Gold.
Also, higher interest rates (typically helped higher NFPs) also lessen the attractiveness of Gold as an investment compared to staying in cash, where the money will at least earn interest.
Nonfarm Payrolls is only one component within a bigger jobs report and it can be overshadowed by the other components.
At times, when NFP come out higher-than-forecast, but the Average Weekly Earnings is lower than expected, the market has ignored the potentially inflationary effect of the headline result and interpreted the fall in earnings as deflationary.
The Participation Rate and the Average Weekly Hours components can also influence the market reaction, but only in seldom events like the "Great Resignation" or the Global Financial Crisis.
This article was originally published by Fxstreet.com.Read the original article here.