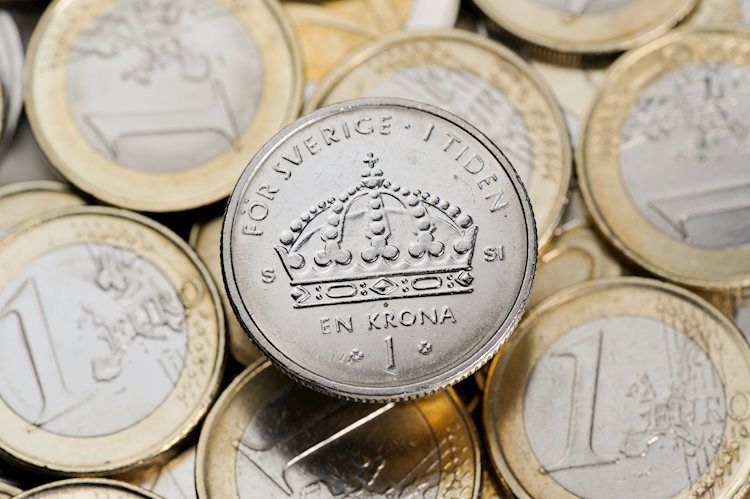 Riksbank delivered a 75 basis points hike as expected. In the view of economists at Commerzbank, the Swedish Krona has been hit heavily lately, and expect it to regain some ground.
Riksbank stays its course
"Riksbank hiked its key rate by 75 bps to now 2.50%. Riksbank stays its course and is fighting determinedly against inflation. The reason is clear: 'Inflation is still far is too high', according to the statement."
"I stick to my view that it is unfair that SEK was affected so heavily over the past months by elevated risk aversion."
"Krona should begin to slowly appreciate over the coming quarters, although in view of the major (political) uncertainty, appreciation is likely to be slower than we had previously expected."
This article was originally published by Fxstreet.com.Read the original article here.