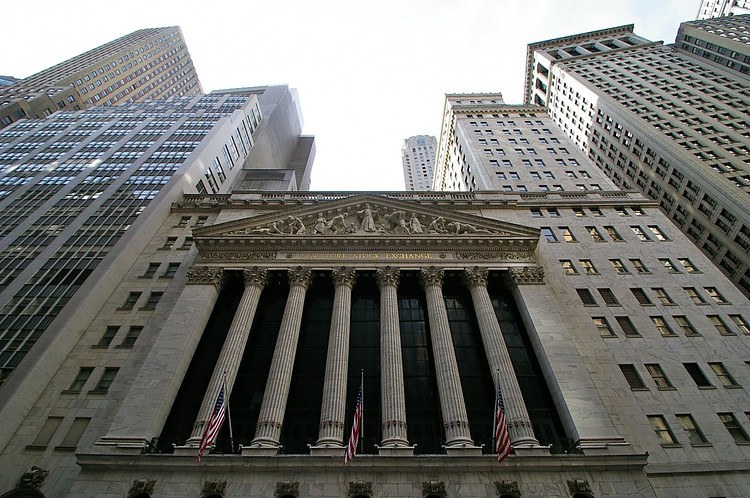 The S&P 500 is trading flat and is resilient to global risk off amid strength in the tech sector.
Passage of Biden's $1.75T BBB spending package in the House failed to lift the mood for cyclical stocks.
US equity markets have so far proven broadly resilient despite a downturn in global risk appetite triggered by fears about Europe heading back into lockdown. While major European equity bourses nurse losses of anywhere between 0.2-1.7% on the session, the S&P 500 is currently trading flat at the 4710 mark, only a few points away from record highs printed at the start of the month at 4718.50.
The resilience of the S&P 500 owes to its much heavier weighting towards the technology sector than in European indices. The Nasdaq 100 (a proxy for the Tech sector) is currently trading higher by 0.7% on the session amid notable gains in big tech names who all did very well out of the pandemic. The Nasdaq 100 index on Friday rose above the 16.5K level for the first time and is has even managed to clinch the 16.6K mark. "Stay-at-home names" like Netflix, which benefit from increased engagement when people spend more time at home during lockdowns, gained on Friday.
A sharp drop in long-term US bond yields amid a heightened demand for safe-haven assets is helping the duration-sensitive tech sector. Lower bond yields reduce the opportunity cost of owning "growth stocks" (which tech stocks normally are), which are stocks whose valuation is disproportionately based on expectations for future earnings growth rather than current earnings.
The Dow, which is less weighted towards big tech, fell 0.5% on Friday. The news that the US House of Representatives had passed US President Joe Biden's $1.75T "Build Back Better" social spending package failed to boost cyclical stocks (stocks whose performance is more closely correlated to the economy). That's probably because there is no guarantee the bill will pass the Senate; moderate Democrat Senator Joe Manchin is worried about inflation and reportedly wants to delay further fiscal stimulus into 2022.
The drop in earnings weighed on bank stocks, with the S&P 500 financials index dropping more than 1.0%, weighing on the Dow. Energy stocks also performed poorly amid sharp downside in crude oil prices, also weighing on the Dow. The S&P 500 energy sector was down nearly 4.0%.
Hawkish Fed?
Equity investors have also been keeping an eye on commentary from Federal Reserve policymakers. Fed Board of Governors member Christopher Waller gave a speech at the Center for Financial Stability in New York earlier and called for the Fed to accelerate the pace of the QE taper and subsequent rate hikes. These are the most hawkish remarks so far from a "core" Fed member (i.e. a member of the Fed's Board of Governors). Market participants are now wary that Fed Vice Chair Richard Clarida could offer similarly hawkish sentiments in a speech scheduled for release at 1715GMT. For now, the hawkish vibes from Waller have not affected equity sentiment. As long as markets perceive that the Fed isn't making a "hawkish mistake" – i.e. tightening policy too quickly and hurting growth as a result – more hawkish signals from Fed policymakers can be tolerated.
This article was originally published by Fxstreet.com.Read the original article here.