On the market, there is currently one line in the center of attention of the majority of technical traders in the world. This line is the long-term down trendline (red) on the SP500 that stopped the bullish advances again this week!
The down trendline has been connecting lower tops since the beginning of 2022. It worked in March, August, November, and December; and it also worked now. We have to add that the most recent flirting with this resistance has been more intense than in the first half of 2022. In December, the price almost broke this down trendline, but the bullish attack was stopped and the price created a handsome shooting star candle (yellow). This event sorted the sentiment for the rest of the year and for the rest of December, with SP500 mostly going lower.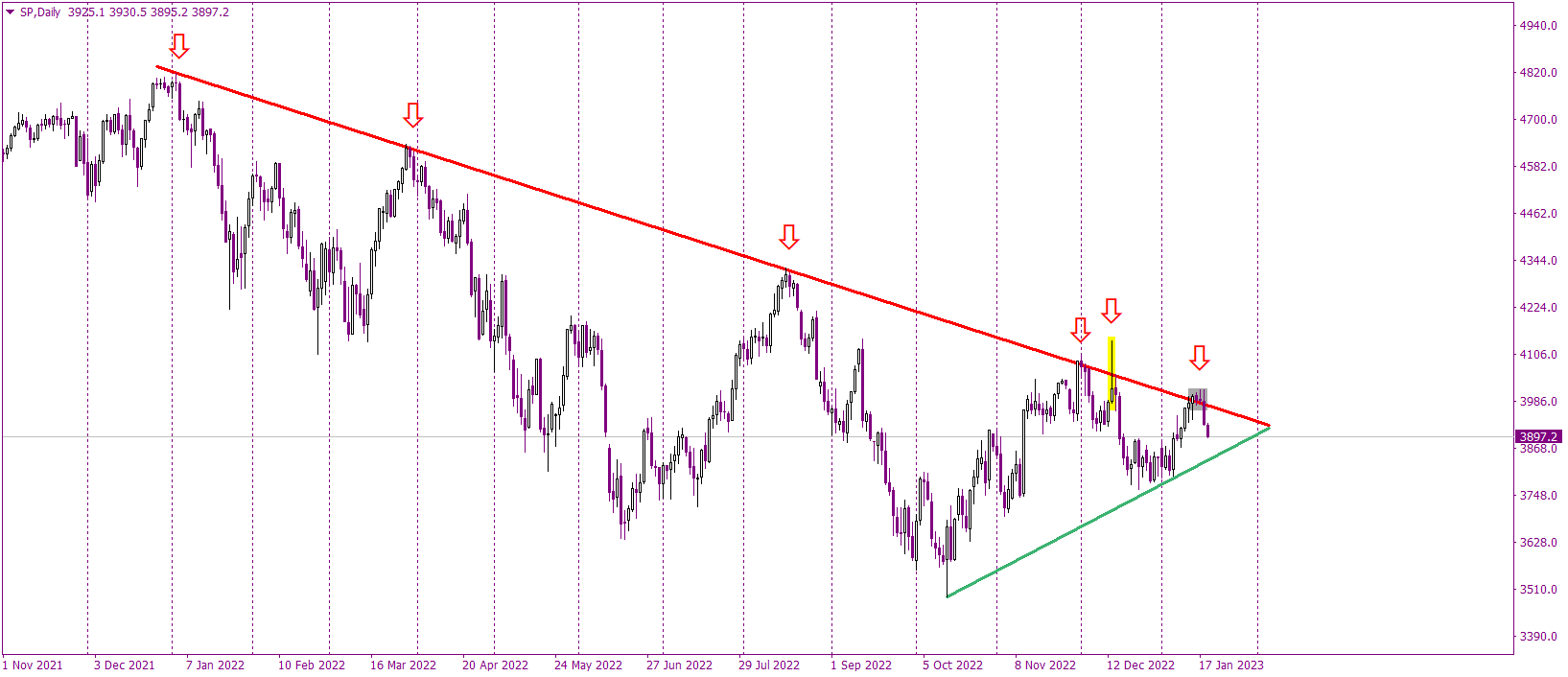 In the past few days, SP500 almost broke the down trendline again. Almost is a keyword here because there was no decisive breakout above that resistance. Yesterday's hawkish comments from the FED officials negatively influenced the stock market and the indices collapsed. The price is now in freefall and instead of threatening the resistance, it is approaching support.
The closest support is the green, mid-term up trendline, connecting higher lows since the occurrence of the bottom that was established in the middle of October. Price breaking that support would be a scary sell signal and buyers should avoid it at all costs. Red and green lines are approaching each other, so the time for the breakout is getting closer and closer. It should probably happen in the next two weeks and the direction of the breakout will dictate the direction for the next months.
This article was originally published by Fxstreet.com.Read the original article here.