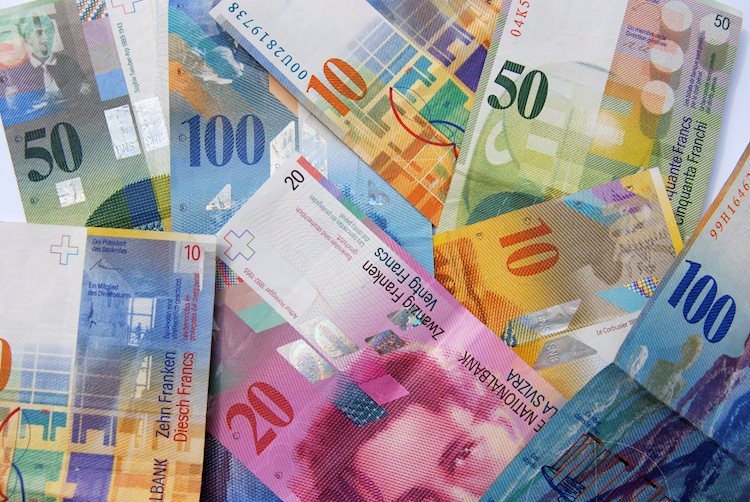 USD/CHF remains defensive around the lowest levels since early August, up 0.05% intraday near 0.9095, as European traders brace for Tuesday's bell.
The Swiss currency pair dropped heavily the previous day, marking a three-month low, but the options market portrayed bullish signs as the Risk Reversal (RR), a measure of the spread between call and put prices, jumps the most in one week. That said, the RR rose 0.7000 for Monday, per the data source Reuters.
A call option gives the holder the right but not obligation to buy the underlying asset at a predetermined price on or before a specific date. A put option represents a right to sell. Hence, the latest jump in the RR hints at the bull's risk-taking play around multi-day low.
It should be noted, however, that the pre-Fed sentiment may keep weighing on the USD/CHF prices due to the CHF's safe-haven demand and hence the options market signal should be taken with a pinch of salt.
Read: Don't fear risk-off
This article was originally published by Fxstreet.com.Read the original article here.