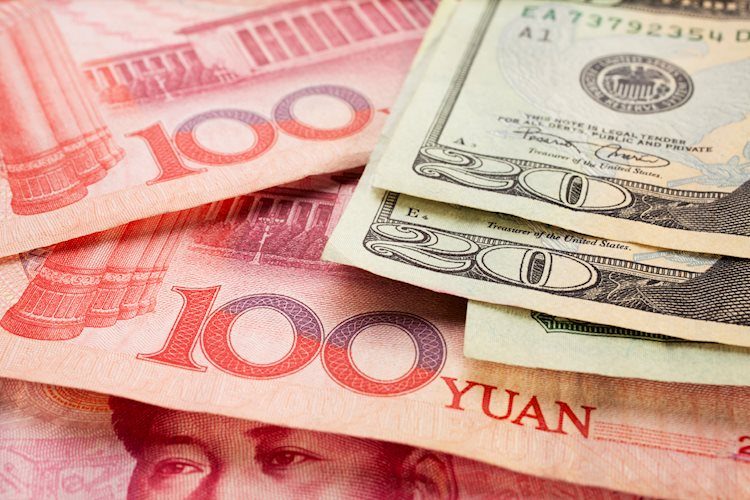 China's economy continues to face COVID-19 and real estate related challenges, and economists at Wells Fargo have lowered their 2022 and 2023 GDP growth forecasts. That said, they only forecast modest weakness for the Renminbi from current levels.
China's growth prospects are likely to remain sluggish for the foreseeable future
"We revised our 2022 annual GDP forecast lower and now project China's economy to expand just 3% this year. With this downward revision, our 2022 forecast is now further below-consensus."
"Our longer-term view for persistent Zero-COVID policies also underpins our view that China will grow at subdued levels for the next few years. In 2023, we believe China's economy will grow below 5% as virus flare-ups result in broad mobility restrictions over the entire course of 2023."
"We have a view that the People's Bank of China (PBoC) will ease monetary policy further in an attempt to offset a portion of the economic slowdown. This view on PBoC monetary policy contributes to our view for a weaker Renminbi into early 2023."
"We believe the Renminbi can trend weaker over the coming quarters, and the USD/CNY and USD/CNH exchange rates can reach 7.20 by early 2023, only recovering ground against the Dollar during the second half of 2023."
This article was originally published by Fxstreet.com.Read the original article here.