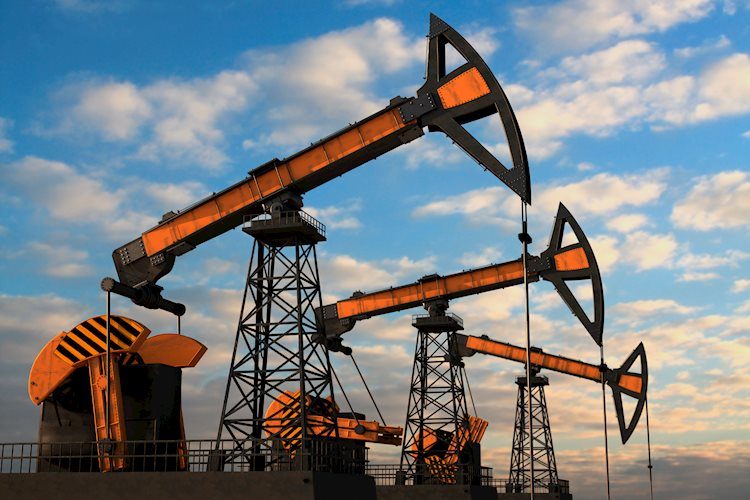 Oil is supported at the start of the week near multi-week highs with the EU's Russia oil embargo expected soon.
WTI has been trading in the $110 region, but unable to breakout towards late-March highs in the $116s.
Worries about a weakening Chinese economy in wake of soft economic data seem to be holding things back for now.
Oil prices have seen a choppy start to the week though remain reasonably well supported. Front-month WTI futures prices hit their highest levels since late March in the upper $111s, but have since eased back to around the $110 mark, where they trade broadly flat on the day. The Foreign Ministers from both Germany and Austria were on the wires on Monday saying they expect the EU to agree on a deal on the proposed embargo of Russian oil imports later this week, despite ongoing Hungarian resistance.
This seems to have negated the negative impact on prices from weaker than expected April Chinese Industrial Production and Retail Sales data released over the weekend. The data highlights a drastic, ongoing slowdown in the economy there as a result of strict lockdowns to contain Covid-19, which analysts said now impact 46 cities and as much as 40% of China's GDP.
The lockdowns have had a chilling impact on oil demand in China. Data released by China's National Bureau of Statistics on Monday alongside the aforementioned Industrial Production and Retail Sales figures showed that refineries in China processed crude oil at the slowest rate in two years in April. So-called refinery "throughput" fell to 12.61M barrels per day (BPD) from 13.8M BPD in March and 14.09M BPD in April 2021.
So while crude oil prices remain well supported on Monday, the focus on economic/oil demand weakness in China has likely prevented WTI from mustering a bullish breakout. However, local press in China is reporting that the situation in Shanghai is improving (though not yet in Beijing). If this narrative gets further traction this week alongside an agreed EU ban on Russian oil, a push towards late March highs in the $116s is on the cards.
This article was originally published by Fxstreet.com.Read the original article here.